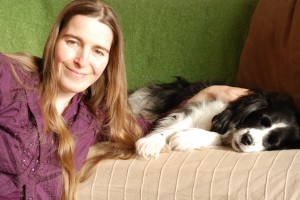 Our pets are very special to us and if they are unwell or unhappy, it can be very distressing to us, as owners. The more we love them, the harder it is to see them in pain, suffering or troubled. There is nothing worse than looking on helplessly, feeling powerless and unable to assist them or understand their needs.
I have been working with animals for over a decade now, combining energy healing techniques, animal communication and now EFT tapping to create a unique and powerful approach to help them recover from trauma, pain and distress.
Over the years I realized that working solely with the energy of the pet is only half the story. The energy and reactions of us, as owners, hugely affects the energy and well-being of our pets.
Thus, I now work directly with the owners too, helping them to release their fears and anxieties around their pets issues and deal with those difficult situations with grace and relative ease. It also delights me to teach my clients techniques, including EFT, so that they can directly and effectively help themselves and their pets through challenging times.
Issues that respond well to my Energy Work and EFT include:
Illness
Pain
Surgery
Trauma
Distress
Behavioral issues
Bonding issues
Travel issues
Coping with change
Age related conditions
Pet bereavement
 So if you pet is unwell due to illness or injury, recovering from surgery, has emotional or behavioral issues, or they're just getting old and you want improve their quality of life I'm here for you and for them.
For help with your pets issues, please contact me at ferris@ferrisjay.com so we can arrange to discuss how we could work together to get your pet healthy and happy again.
I carry out my work remotely, working from pictures of my animal clients and working via skype or phone with their owners. This allows me to work with pets and their owners worldwide.
Please note that my work is intended to work harmoniously alongside veterinary treatment and should not be considered as an alternative to it.
If your animal is unwell, always seek veterinary advice.