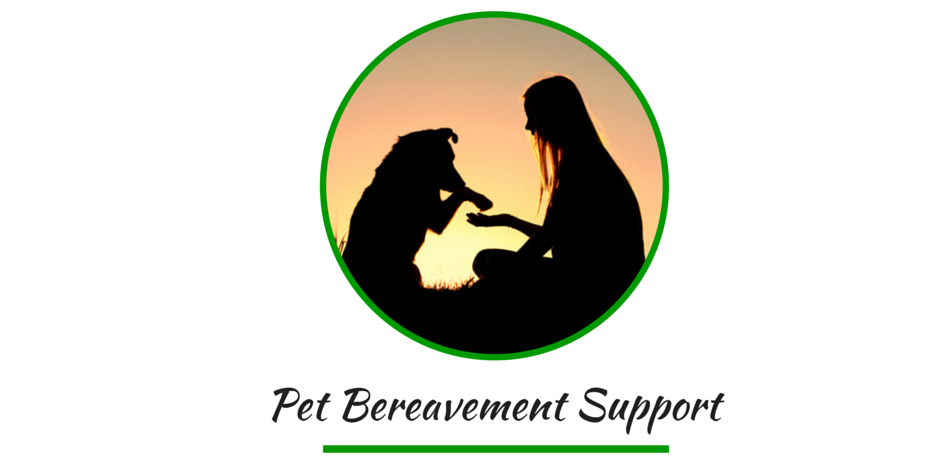 When our pets die, either naturally or through euthanasia, the sense of loss can be overwhelming, feel very traumatic, sometimes incomprehensible and be very hard to deal with.
On top of that, many people around us, including friends and family, do not understand the depth of our relationships with our pets and the extent of the grieving process when they are gone and so may not be able to offer the support or understanding that we need.
Are you struggling to cope with your pets death?
If your pet has died, or is missing from your life and you are struggling to cope, I can help you.
Maybe your pet has recently left your life and your grief is raw and fresh as you deal with that empty space, or you have unprocessed lingering grief years after your pet has gone. Whatever the situation, you don't have to go through this alone.
Are you facing hard decisions about your existing pet, such as the possibility of euthanasia?
Sometimes our grief starts before our pet has left our life. If your pet is nearing end of life and it's hard to face that, or you have a hard decision to make about whether to euthanise, or just need some extra support during this hard time, I can help you. The end of a pets life can be a time for celebration of a life well shared, a time to honour them and say a fond farewell.
Let me help and support you.
I will help you deal with your loss. We can work through any intense or difficult emotions such as depression, anger, denial, guilt and create a strategy to help you cope with the grief and take good care of yourself during this difficult time. Wherever you live in the world, I can help as I do consultations via skype and phone.
My intention is that you will allow the love for your pet to be stronger than the grief of their loss.
Whether you want long term strategies and support to help you face life without your pet or if you want just one or two sessions to help you get back on track we can work out a plan to get you the support you need.
Schedule a free consultation with me.
If you have any questions about my pet bereavement services please do not hesitate to contact me.
If you would like to speak to me directly to discuss how I might best help you navigate your loss, click the link below to schedule a free 15 minute consultation with me by skype or phone.

If you know that you would like to work with me, you can book an initial hour long pet bereavement support session using the payment buttons below (payment is via paypal and you do not need a paypal account to use it, credit cards are accepted also) and I will contact you to schedule your session once payment has been made.

Buy a pet bereavement support session now.
---
Buy in Euro: To pay for an initial 1 hour pet bereavement support session in Euros, costing €75 please use the button below. Thank you.

Buy in USD: To pay for an initial 1 hour pet bereavement support session in US Dollars, costing $95 please use the button below. Thank you.

---
New: Free pet loss resources.
For a free 'Pet Loss Survival Guide' click here.